Jul 26, 2022
PDO's Managing Director, Steve Phimister Vi...
We were honored to host PDO's Managing Director, Steve Phimister at Alshawamikh's Head office today. In-line with PDO's partnership with Super Local Community Companies, a Gemba Walk was conducted.
Jun 09, 2022
Lean Transformation and Continuous Improvemen...
AOS has commenced the Continuous Improvement (CI) – Lean Transformation programs within all its operation sectors
Jun 01, 2022
Alshawamikh signed a memorandum of understand...
AlShawamikh Oil Services Company has signed a cooperation agreement with the Oman Hydrogen Center of @GUtech_Oman to enhance cooperation between the two parties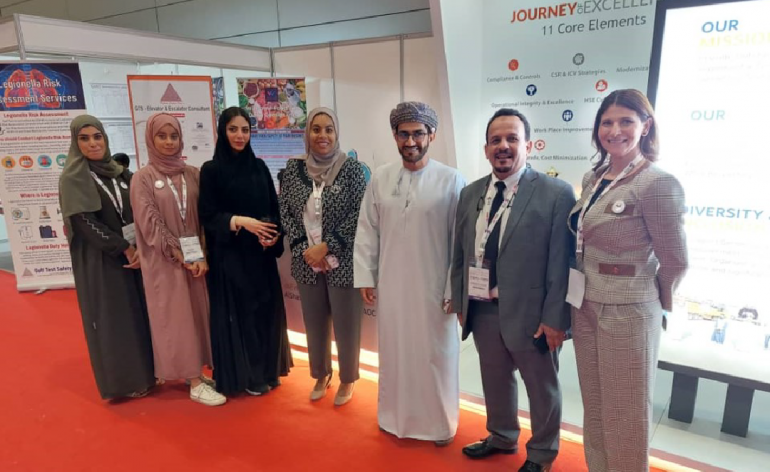 May 16, 2022
Alshawamikh Participated in the Global HSE Ex...
AOS continues to priorities health, safety and environment by participating in the 8 th global HSE exhibition and showcasing part of its initiatives and campaigns.
Apr 27, 2022
Alshawamikh Iftar Feast
Alshawamikh Oil Services Company held a Ramadan Iftar Feast in the presence of the CEO and a number of guests and company employees at its headquarters in Bausher
Apr 17, 2022
To invest in renewable energy sector Alshawam...
Oman has developed a policy of switching to alternative energy as part of Oman's Vision 2040 to reach an average of 39% of the total energy supplied by 2040.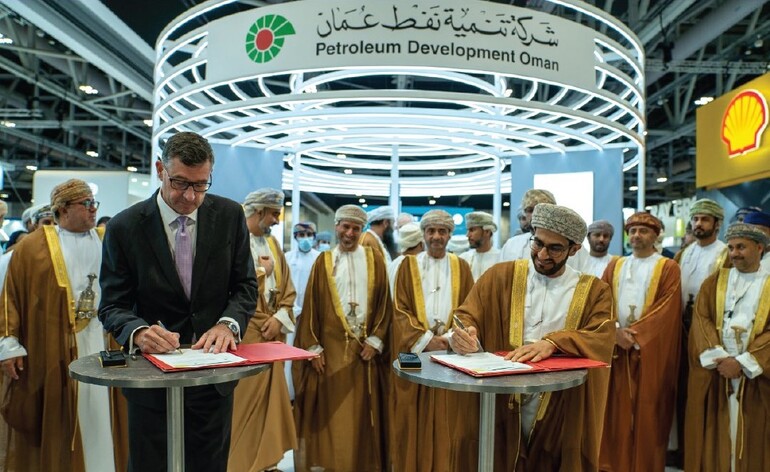 Mar 21, 2022
Al Shawamikh Wins Contract Extension from PDO
As a reflection of the success, efficiency and quality of Alshawamikh Company in providing its services to the oil and energy sector...
Mar 17, 2022
Oman CEO Forum Discussion Session
"AlShawamikh's CEO, Dr Aflah Al Hadhrami joined the Oman CEO forum gathering with the most influential local & regional business leaders...
Mar 10, 2022
Spark up your career journey workshop
"Alshawamikh Oil Services Company is proud to have organized "Spark Up Your Journey" workshop conducted by Prof. Amer Al Rawas which covered several important aspects on understanding oneself and others..
Mar 08, 2022
Raoul Restucci ICV Award (RICVA)
In celebration of the ICV Day held by PDO, Alshawamikh Oil Services Company won the Raoul Restucci ICV Award as the Best National Objectives Employer.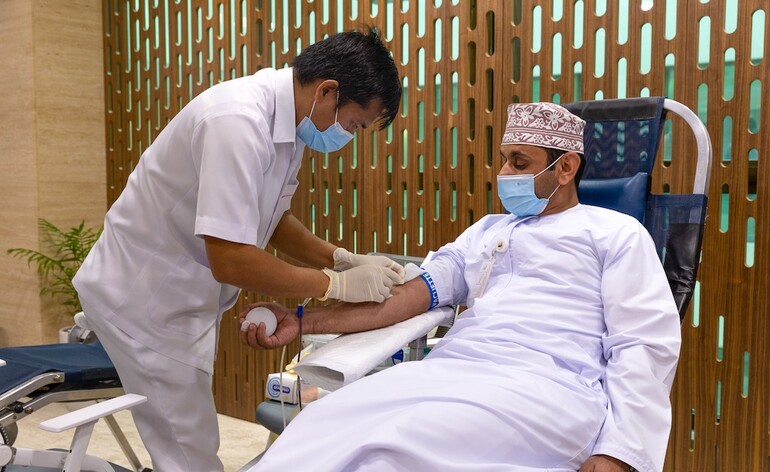 Jan 10, 2022
Blood Donation
Alshawamikh Oil Services Company organized a blood donation campaign at its headquarters in Muscat
Dec 20, 2021
Deal inked for first solar-powered biodiesel ...
Al Shawamikh Oil Services and Wakud company have signed an agreement to install a solar energy system in Khazaen Economic City in the wilayat of Barka