Sep 18, 2022
Daleel Petroleum's Senior Managements Visit
We were honored to host Daleel Petroleum's Senior Managements at Alshawamikh' s Head office today, as part of it continues support to Super Local Community Companies
Sep 01, 2022
Oman Oil Services Company to Implement Blockc...
Oman Alshawamikh Oil Services Company will cooperate with Oman Frontech, a government entity established by both Omantel and Ethcha (Oman Investment Authority) to implement frontier technologies including Blockchain.
Aug 24, 2022
Cup of the Ministry of Culture, Sports and Yo...
Alshawamikh Oil Services team won the third place in the Cup of the Ministry of Culture, Sports and Youth for the futsal football pentathlon for the year 2022
Jul 27, 2022
Leadership & Change Management" workshop fo...
Dr. Aflah Al Hadhrami, CEO of Alshawamikh Oil Services Company was invited to present by Alizz Islamic Bank, on "Leadership & Change Management" for the "Ruwad Alizz" Program. The program aims to qualify future leaders of Alizz Islamic Bank.
Jul 26, 2022
PDO's Managing Director, Steve Phimister Vi...
We were honored to host PDO's Managing Director, Steve Phimister at Alshawamikh's Head office today. In-line with PDO's partnership with Super Local Community Companies, a Gemba Walk was conducted.
Jun 09, 2022
Lean Transformation and Continuous Improvemen...
AOS has commenced the Continuous Improvement (CI) – Lean Transformation programs within all its operation sectors
Jun 01, 2022
Alshawamikh signed a memorandum of understand...
AlShawamikh Oil Services Company has signed a cooperation agreement with the Oman Hydrogen Center of @GUtech_Oman to enhance cooperation between the two parties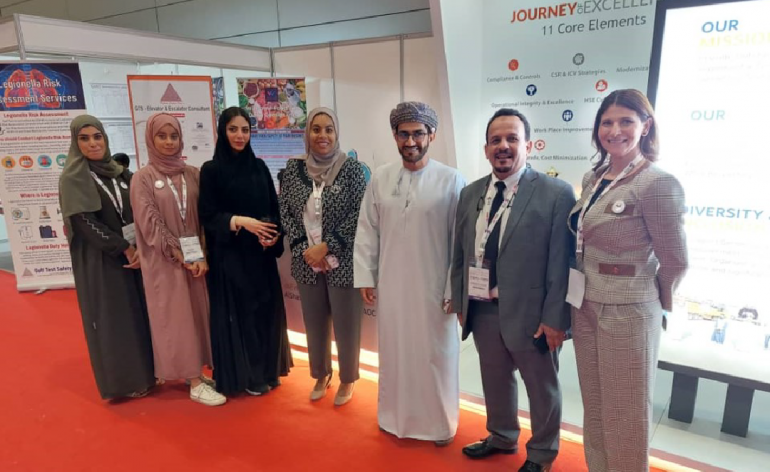 May 16, 2022
Alshawamikh Participated in the Global HSE Ex...
AOS continues to priorities health, safety and environment by participating in the 8 th global HSE exhibition and showcasing part of its initiatives and campaigns.
Apr 27, 2022
Alshawamikh Iftar Feast
Alshawamikh Oil Services Company held a Ramadan Iftar Feast in the presence of the CEO and a number of guests and company employees at its headquarters in Bausher
Apr 17, 2022
To invest in renewable energy sector Alshawam...
Oman has developed a policy of switching to alternative energy as part of Oman's Vision 2040 to reach an average of 39% of the total energy supplied by 2040.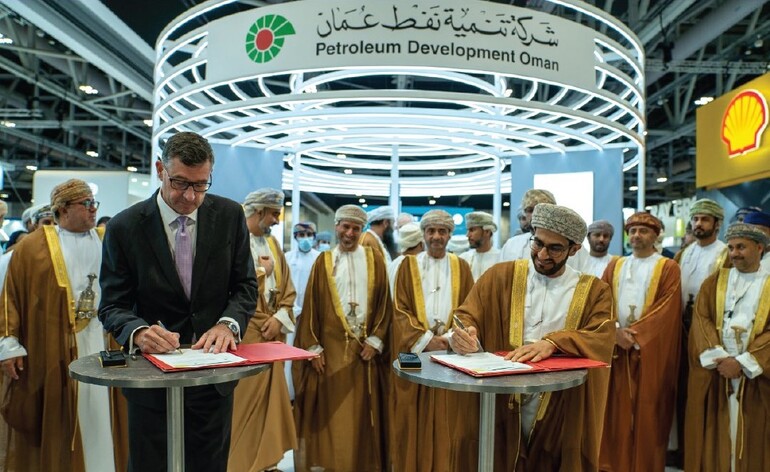 Mar 21, 2022
Al Shawamikh Wins Contract Extension from PDO
As a reflection of the success, efficiency and quality of Alshawamikh Company in providing its services to the oil and energy sector...
Mar 17, 2022
Oman CEO Forum Discussion Session
"AlShawamikh's CEO, Dr Aflah Al Hadhrami joined the Oman CEO forum gathering with the most influential local & regional business leaders...